Phil Strong
CEO and Founder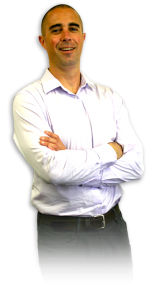 Every green fields organisation has a visionary at the head. For Wisemoney to change the way people think about money it will require a radical to lead the pack. Phil is the ideas guy and that one that sets the vision for the path we are leading.
Passion – it's what drives people to achieve great things. Phil is passionate about educating people in the area of finances. From budgeting to investing, even as diverse as helping people to understand the world of insurance!
Since 1990 he has been studying people and studying money. This combination gives him a unique position to teach from. The vast experience he brings in his own financial journey is intriguing enough. But years of experience of coaching others with their finances are what provide the real meat to the message. Phil wants you to learn from the mistakes of others (including some of his own).
Phil has an infectious communication style. He is a qualified public speaker and speaks to vast ranges of audiences each year; businesses, schools, churches, conferences – events from large to small. He will captivate the audience with stories, humour and helpful, practical information. There is wisdom beyond natural years here – the benefit of studying the success and failure of those more 'mature'.
Phil calls himself a social entrepreneur. He and his wife Kathy start businesses with a view to growing others. The list of his business ventures, past and present, include owning a building company, a national real estate company, an on-line shop for families, a financial services company, and millions of dollars of property. All these businesses were formed with a purpose of growing the people inside them, to see them released into their own futures.