At last! Financial seminars that shatter common financial myths and help everyday New Zealanders achieve more with their finances!
People who are doing okay financially, or even quite well, have been blown away by how much more they can achieve by using our principles.
Imagine being on the same income as you are now, but being much more comfortable financially.
– You find yourself achieving some major financial goals (without going into debt).
– If you were saving before, your savings are rocketing up faster than ever.
– When bills like the car rego or insurance arrive, the money is there, no stress at all.
– You've even got money set aside as an emergency reserve, so when the unexpected happens, it's not a stress financially.
This isn't some lofty dream. It is very much achievable.  Hundreds and hundreds of NZ families have already chosen to apply these strategies and are now enjoying the results.
You can choose from our range of options below – we've designed them with you in mind.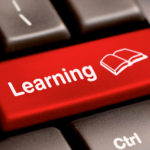 Digital Seminars.
Now you can upgrade your financial education from the comfort of your own home.
These web-based seminars are short and punchy, focused on specific topics, and provide practical tools you can begin to apply immediately.  You also receive access to a recording of the webinar so you can listen to the seminar again.
Click the image to view the upcoming topics and register with a few simple steps.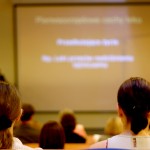 Live Seminars – at locations across NZ.
Introducing a brand new seminar to NZ:  Wisemoney 101 – the keys to your financial freedom.
This event is full of dynamic content designed to help you discover the keys to your financial freedom. You will be empowered with new knowledge that will help you to develop a healthy perspective that will lead to healthy money habits.
Click the image to view the upcoming topics and register with a few simple steps.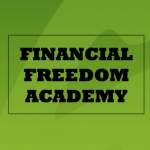 Financial Success – achieve financial freedom at home.
We are still working on this – but keep an eye out for the Financial Freedom Academy.
This will be delivered via video and interactive learning modules designed to step you though each stage of building a solid financial platform for future financial success.
Click the image to view the planned topics we'll be delivering late in 2013 via our website.
Testimonial
"I was earning a good full-time salary, but money seemed to fall through my fingers like water."

"Five years ago I was single and earning a good full-time salary, but money seemed to fall through my fingers like water.

Some months I was able to go on holidays and enjoy the fruits of my labour, other months I was counting down till the next pay. May was always a hard month with my car rego and insurances due.

Applying wisemoney wisdom I achieved goals of an OE, finishing work for a year to do further tertiary study, and after meeting my now husband (who went to a wisemoney seminar too) we were able to have the wedding we wanted."

Melva Ritchie