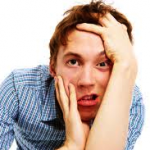 Do you have constant problems or issues relating to money, no matter how hard you try?
If you would like to discover the hidden reasons for your financial struggles, read on.
Over the past 12 years Phil Strong has been teaching people about money.  In this time he has seen thousands of people find the keys to financial freedom.  But he's also seen some fail to achieve this goal.  Why is that?
There are financial keys that are critical to your financial freedom.  
The problem is they're hidden inside you.
The good news?  Phil has found a way to get them out so that you can step into a brighter future, full of hope and excitement.
---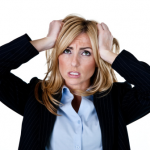 Would you like to get off the "hampster wheel" and start to make forward progress?
It's time for you to implement some changes in your thinking to see some change in your finances.  Don't worry, these changes aren't going to force you to stop enjoying life, the opposite is true!
Many people we work with are frustrated by unmet needs that are driving them crazy!
Come and be challenged and up-skilled so that you can build a solid platform for your financial success.
---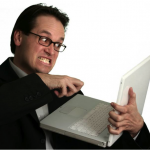 Do you wish you could stop the debt monster?
There are some habits we have that hurt us rather than help us, like "spending forward", that's a very unhelpful habit!  When people fall into the trap of always being in debt what they are really saying is "I surrender, I don't know any other way."
Life does not have to be this way – we've found a way to remove those barriers that are holding you back so you can live free from the oppressive feeling that debt creates.
The answers are not as complicated as you might think.
---
Is there conflict in your house whenever money is talked about?
Taking your frustration out on your family, your wallet, or yourself is not a healthy solution.
Some couples simply avoid discussing their money struggles because they feel the "grief" that results every time they try to discuss money is just not worth the hassle.
Come and learn how to look at your situation from a new perspective and be empowered with new knowledge and tools that will help you take stress out of the situation.
---
Become empowered with new knowledge that will help you to develop a healthy perspective that will lead to healthy money habits.
In this 2 hour seminar you can expect to be encouraged and challenged in the following ways:
High impact, dynamic, fresh perspective on finances that will radically alter your relationship with money.
This information will help you to engage your head and your heart so you can reconnect you with your dreams.
You'll receive powerful new tools that will improve your communication and activate you to higher levels of personal success.
Imagine seeing yourself differently and beginning to understand why "why" is so important.
Our CEO, Phil Strong, will deliver revolutionary new content, its possible you've never seen it before.
Most importantly, you'll be empowered with knowledge that helps to develop healthy money habits at home.
Will this seminar be helpful in a practical way?
You can count on it!  Phil Strong is a gifted teacher in the area of money and personal skills.  You will not only leave with new techniques for self-management, you'll also receive communication skills that will change the atmosphere in your home! On top of that, you'll be personally empowered to improve those things that keep "bugging" you about your finances.   You see, the reason for the issues with your money are beneath the surface.  When Phil helps you with the cause of the problems you will begin to see instant improvement in your circumstances – firstly on the inside and then on the outside.
Will this seminar be boring?
Not likely! We wish we could supply you with a long list of Testimonials showing you how awesome this seminar is… but we can't because it is brand new! If you're interested in reading comments people have submitted after attending one of Phil's seminars you can access them here.
---
Here's a video that explains more about the content of this exciting new seminar.

---
Book your tickets now. We'll see you there!
The pricing for this seminar has been set to encourage everyone to attend.
Can you bring your teenagers? Of course – its better they learn healthy money habits before they leave home!
Single Ticket – $37.00
Couple Ticket – $57.00
Student Ticket – $17.00
** EARLY BIRD DISCOUNT MAY APPLY **
Choose from the following locations:
---
there are currently no advertised seminars
---
---
---
"I didn't want to admit that money was just passing through our hands" "Up until attending I think I was in denial, and didn't want to admit that our money was just passing through our hands, and that we had to do something about it. Now our financial goals are set, and we're planning on a trip to Fiji with our children next year." E. Pomare
---